Kids Creative automatic Toothbrush 'uFunbrush'
Monday, 30 October 2017

0

745

0
As we all know that kids are very lazy when we asked them to brush their teeth, that the moment we should see their faces as we have asked to do something which look them like a walking on the rock. so that why a Mr. Simon who is also a parent of two children's have come with the idea to design automatic fun brush so solve the issue of so many parents.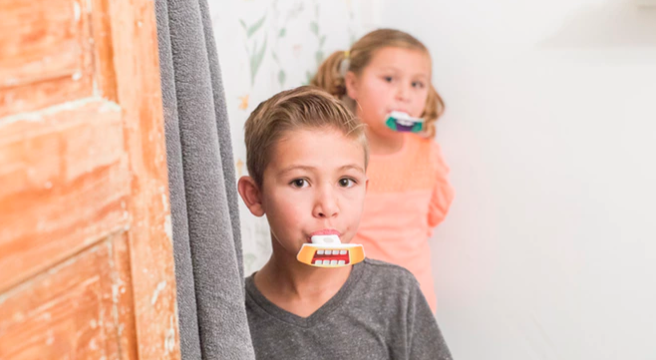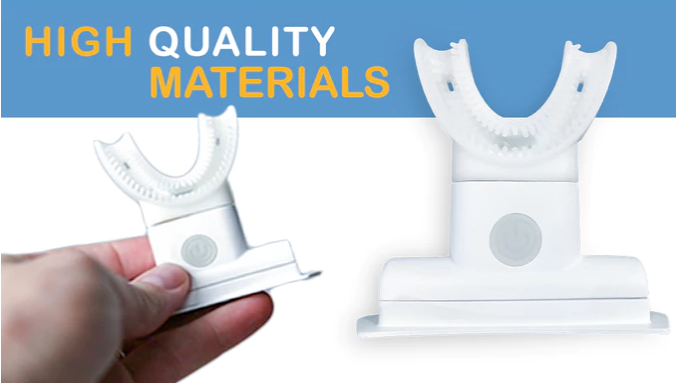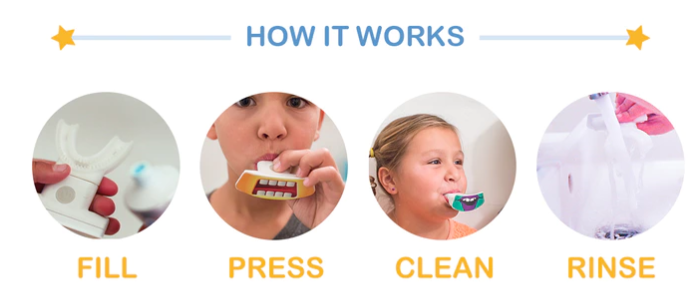 Then he created a U-shape sonic toothbrush for kids, which make them the experience of brushing their teeth swiftly, fun and easy way. It'sthe world first U-shape sonic 'ufunbrush' which have solve the issues of many parent by a single idea of brushing their kid's teeth without any spar automatically. It very hygiene and fun for your kids too. You may think why should a 'ufunbrush' only, yes you may doubt but it's one of the world's first automatic tooth brush for kids. As we know for parents its big concern to them to brush their kids teeth. Manyparents look it as burden, something they must. It's not a fun and can be a big task for them. If kids eventually do brush it will not be effective. So, to maintain a good oral health, we should brush our teeth twicely but for kids it's very important to do properly everyday which helps us to good oral hygiene. The 'ufunbrush' is the best solution for kids to brush their teeth daily without any spar or struggle, the use of it make them fun in brushing. It will look them fun as it's took only seconds to brush their teeth and give complete clean. For parents it's a perfect solution for their kids without any draggle, as we see most of the young children do not brush their teeth properly which creates a germs and bacteria that cause a bad breath, tooth decay, inflammation in gems. So get the kid's automatic toothbrush for their oral hygiene and make teeth brushing a fun experience.
So now we will discuss about the 'ufunbrush' which comes in huge varieties of fun stickers for the front of the base. It's a absolute U-shaped sonic toothbrush that cleans your teeth completely at one time in a seconds. It not only for kids but adults too. It has different types, sizes and colors to make kids loving it to brush their teeth. All the parents have a stress free morning with the help of 'ufunbrush' which is complete easy to use as its made with heat-resistant, non-toxic, non-sticky, fragrance-free and food grade liquid silicon. The soft bristles covers the kid's teeth top, bottom, right, left, front and back. Its fulfil with FDA standards and Nitrosamine free. You have just fill the 'ufunbrush' with child special toothbrush and keep 'ufunbrush' in their mouth and press the power button the 'ufunbrush'will clean their teeth automatically with in second. The kids doesn't realize also, after that rinse your teeth and 'ufunbrush' head after every use. So this kids automatic tooth brush which is specially design for kids to enjoy their brushing time without any difficulty. So now parents and kids can be stress free and enjoy the 'ufunbrush' every morning happily.